About Lacquer Beauty Bar
We bring the "Beauty Bar" to you!
Lacquer Beauty Bar was inspired by "Makeup Artist" Angela Reddy's Indian mom getting ready for a party or a wedding by visiting a salon to have her hair set, another salon for her nails and yet another place for threading.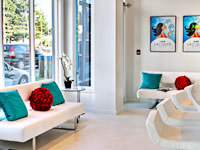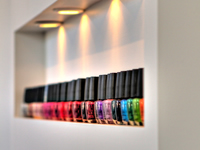 Living in the downtown area for many years Angela visited the nail bars, blow-dry bars and even brow bars of the area.
Angela's inspiration also came from great spas and hair salon services. However time for a spa or hair salon was not realistic every two weeks nor was the budget. So the individual bars made sense except booking to get all the services in a day off was unrealistic, so was visiting each bar individually every chance she had.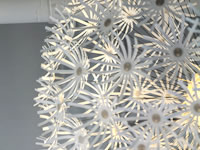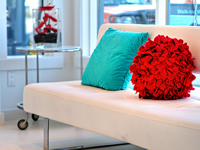 Angela needed a bar that offered all of her favorite services in one stop, affordable and quick so she could come often. This is where the idea for Lacquer Beauty Bar was born. Three bars in one location and each service provided by trained individuals so quality was not comprised.
Cleaniness and chic surroundings were important. The nail bar sterilizes all its items and the wax/thread/facial bar never double dips wax sticks. Just imagine having nails, blow-dry and wax, thread or facial under one roof. You won't have to spend hours and break your budget to maintain your beauty.
Date night for Angela was important she wanted her hair blow-dryed and set, she wanted her mani and pedi, and she wanted some hair removal plus a facial. Then there was wanting a place her and her girlfriends could meet to catch up while utilising the time to maintain beauty.
Lacquer is for you, sexy thing, for a hot date, girls night out, grads, super mom, busy business diva, senior seniorita, brides and bridal parties. There is of course our sexy beasts, all you males, from your metro mani's and metro pedi's to wax and thread needs. Sometimes just a scalp massage and hair blowdry or a mani pedi or facial or great brows is just what the doctor ordered.